We're excited to announce our first Insights Showcase!
The individuals featured in this series range from startup founders, leading marketers, and content creators—all with deep experience in the web3 and the emerging tech industry. Each person is a JUMP community member and Sky Club contributor. They are wonderful humans who have made significant contributions to helping JUMP thrive, and their work across the web3 industry is first-class.
If you'd like to connect with them, just visit their contributor profile to find links to their newsletters, social media accounts, and company website.
Insights Showcase NFT
To celebrate and commemorate this series, contributors are gifted the Insights Showcase NFT. As we continue this series in the future, this NFT connects contributors on-chain and helps JUMP community members find thought leaders within our community.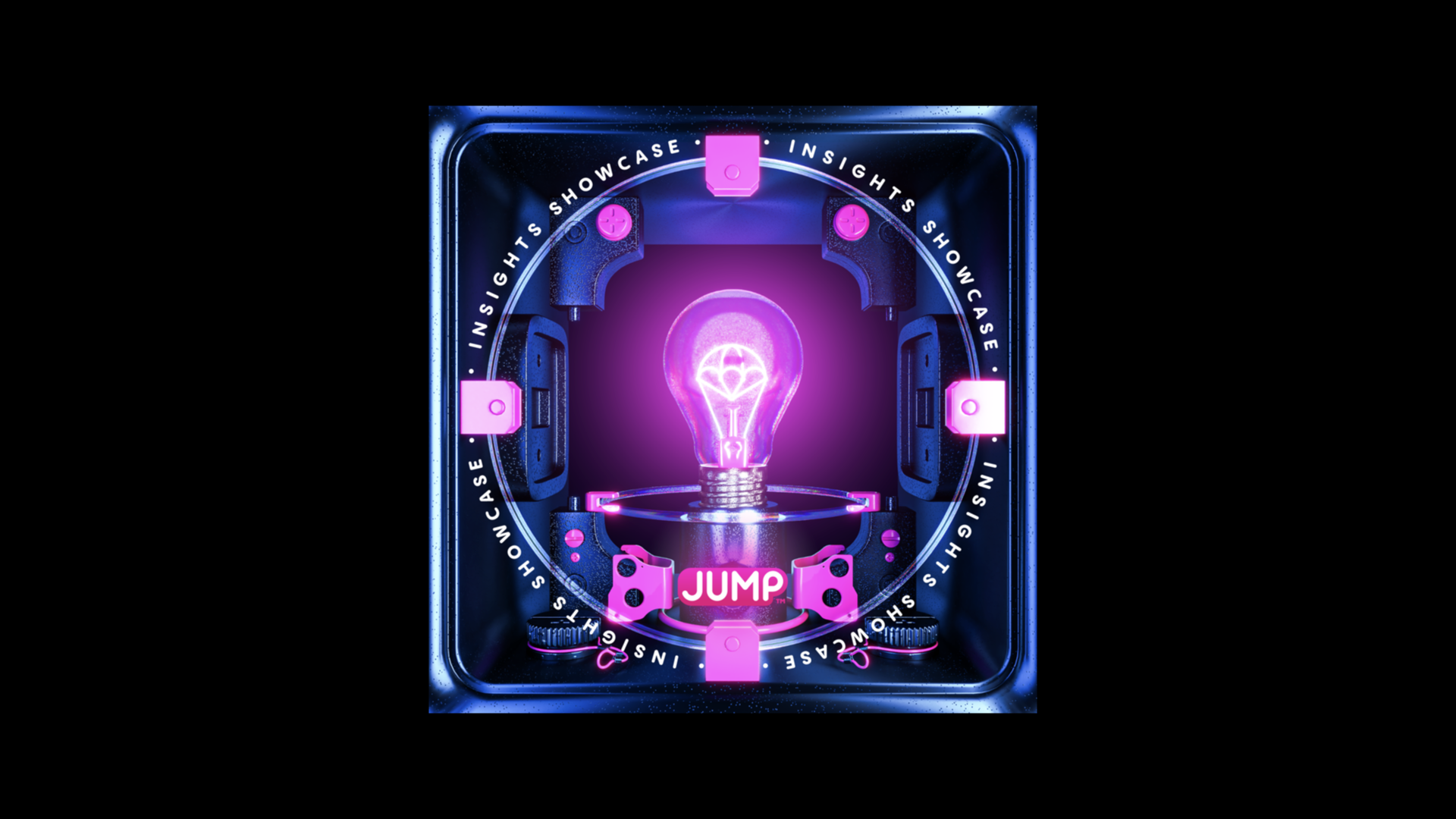 Let's get the show started
Below is a preview of each contributor's article. To read the full post, just click on the headline and enjoy!
---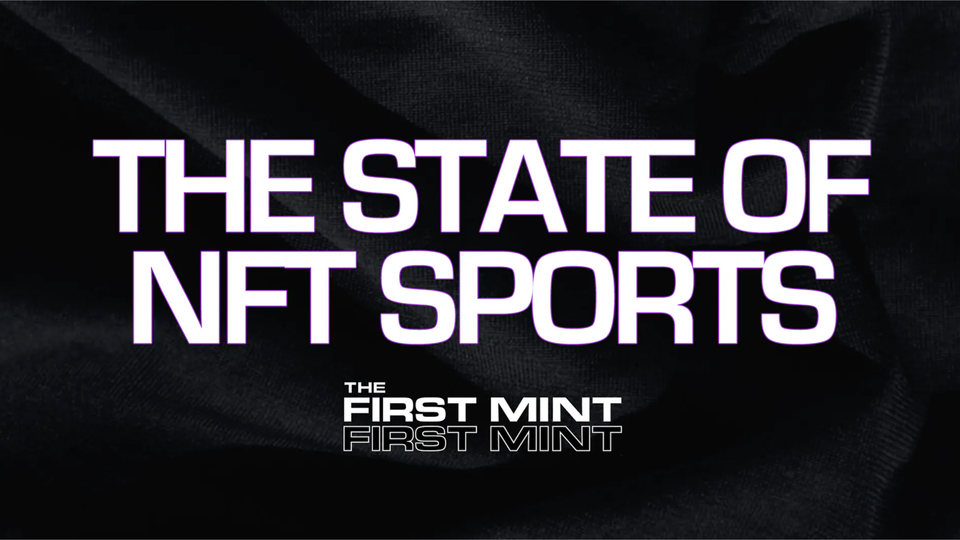 By LG Doucet: Founder of The First Mint, the leading Web3 sports community.
Whether you're a big sports person, or a casual one who still doesn't know which teams are in the Super Bowl, I want you to know first and foremost that there's space for everyone in sports NFTs.
Sports fans are tenacious: a quality that mirrors the degens of web3.
We've had some big L's this past year in the NFT space, but damn do we ever celebrate our W's. Much like sports, those wins don't come easy - they're earned. Trading funny little generative images is a sport unto itself, whether you play every day or watch from the sidelines.
This post is designed to give a broad view of the business of NFT sports, and focus in particular on:
The Current State of Sports NFTs

The Larger Macro Stories of the Sports World

The Trends That May Come to Define Web3 Sports + Where You Should Pay Attention
---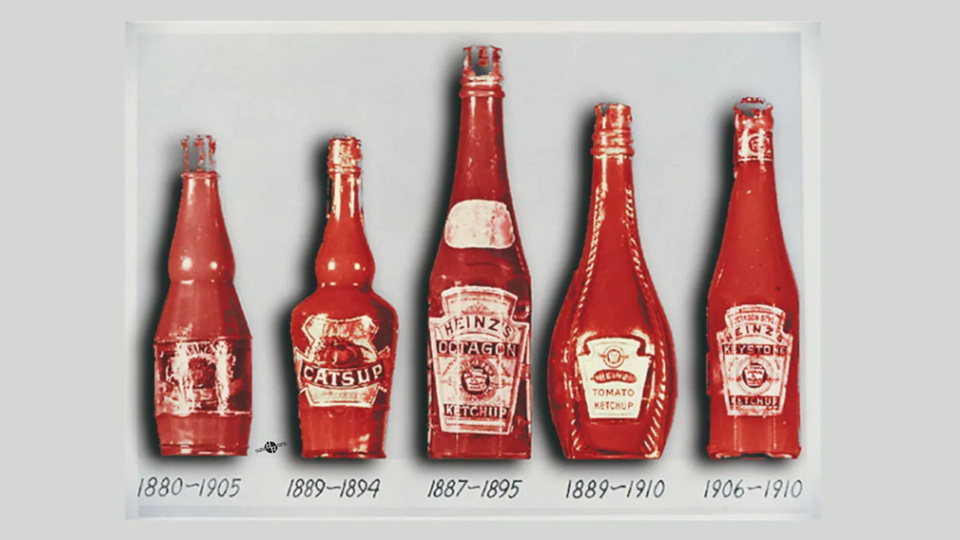 By Christina Reza: Head of Marketing at Noves.fi, a platform that simplifies Web3 data.
In 1876, Heinz went against the norm and introduced a clear ketchup bottle.
Why?
It was certainly more than a packaging decision. It was a strategic move. The clear bottle didn't merely hold the ketchup; it showcased the ketchup's purity and consistency, setting the Heinz brand apart in a crowded market.
And, because competitors were using opaque bottles, it gave the appearance that they were concealing the low quality of their ketchup.
Heinz's decision to use clear ketchup bottles helped them to establish market dominance and position themselves as the most well-known ketchup brand in the world.
Fast forward to today. Transparency remains a pivotal factor in earning consumer trust. However, the methods to achieve this have significantly evolved. Welcome to the era of blockchain — today's "clear ketchup bottle" for brands.
---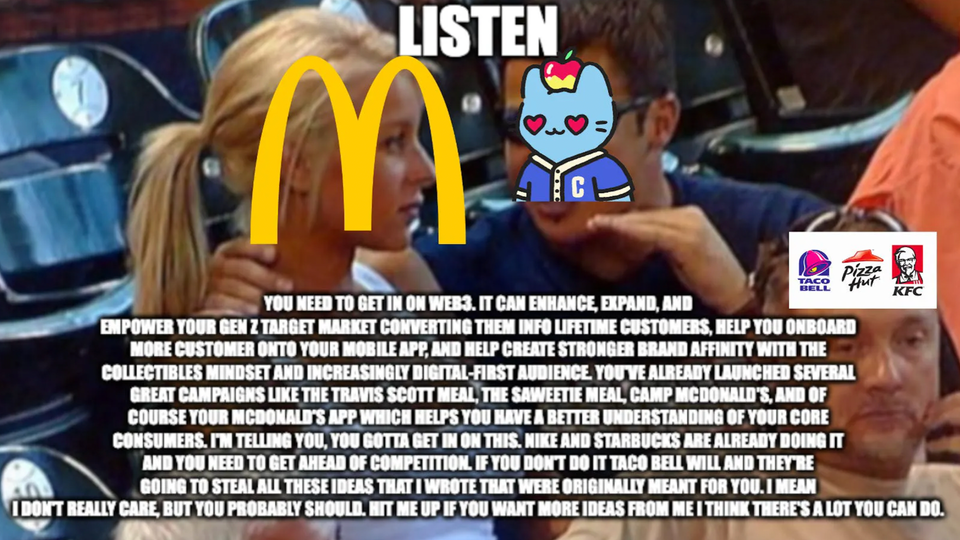 By Thomas Pan: Growth Marketer at the Ethereum Foundation and Web3 Content Creator.
I'm not sure how it started, but I decided that it would be a fun thought exercise to explore what a web3 campaign for a fast food brand like McDonald's would look like.
How would I roll out McDonald's web3 program?
I would break this out into 3 phases: Crawl, Walk, Run. Each stage of the web3 integration would require more preparation and operational considerations.
Let's dig in.
---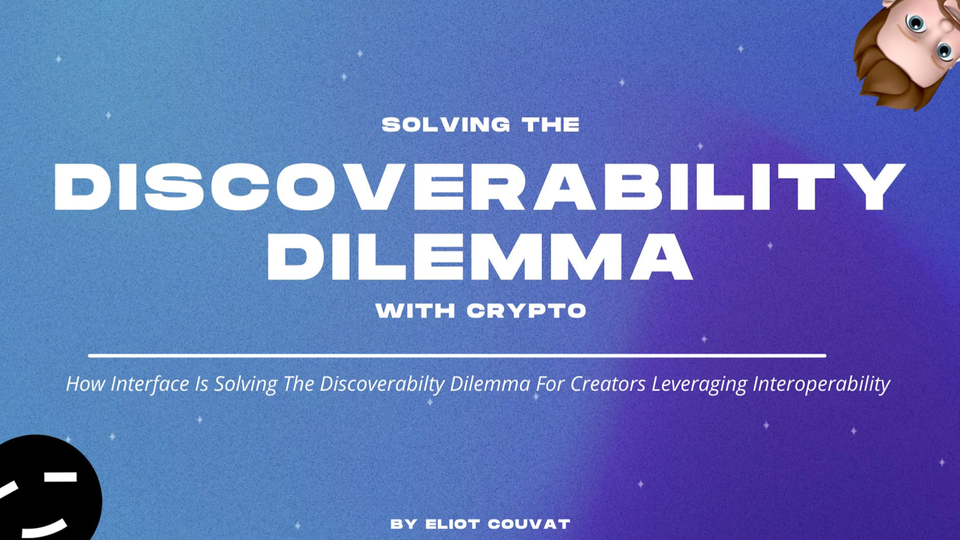 By Eliot Couvat: Web3 Marketer and Content Creator.
Yesterday, I discovered a new app called Interface. Its promise is simple—become a distribution tool for on-chain creators and collectors.
In other terms, they are here to fuel the new creative era. And I'm all here for it. I stumble quite often upon apps helping online creators, and rare are the ones who live up to the expectations.
But this one is different.
They crowd-funded $92,000 back in 2022, and trust me; if I had been aware of this, I'd have definitely sent them some of my Ether as well. I believe Interface is a game-changer for Web3 creators and the crypto ecosystem as a whole. They might be on track to solve one of the most pressing problems creators face today:
Solving content discovery while creators retain full control over it.
Whether you are a creator trying to grow or a reader always on the lookout for new content, this is an opportunity you surely don't want to miss.
Get ready; this is going to be a fun one.
---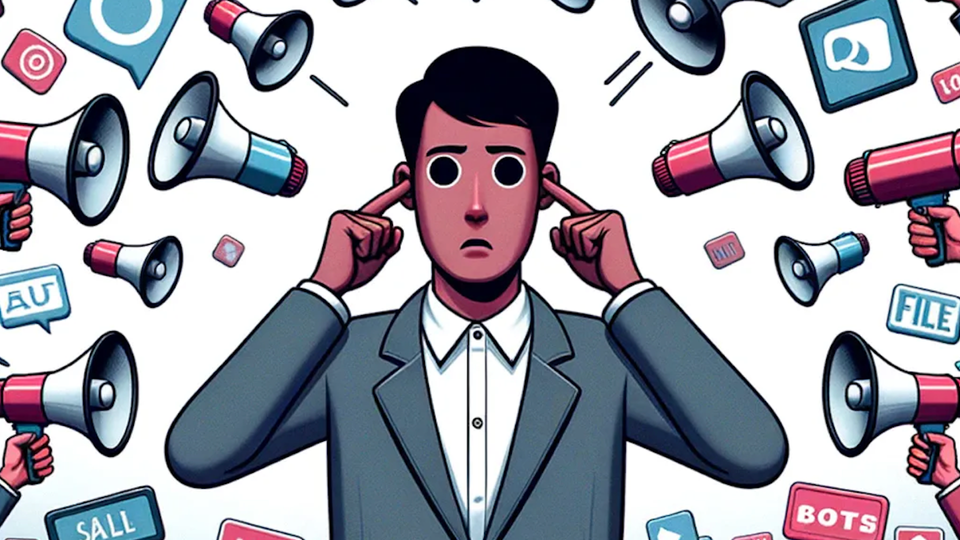 By Ben Turtel: Founder and CEO of Kazm, a next-gen loyalty and community engagement platform.
Digital and social feeds are awash in content with an agenda.
Brand posts and ads attempt to convince, connect, or convert us… though more often than not, they just confuse us. Influencer posts have us wondering whether they really use the products they're promoting or just getting paid for it. There are also more platforms and fewer gatekeepers than ever, opening the door for 5.3 billion people to create content.
But the volume of authentic, human-created content may soon pale in comparison to AI-generated and/or sponsored content. Authentic content is being drowned out by a proliferation of unprecedented digital noise driven by bots, AI, and disguised promotions. It's only natural that real people feel increasingly distrustful and skeptical of the content they encounter.
---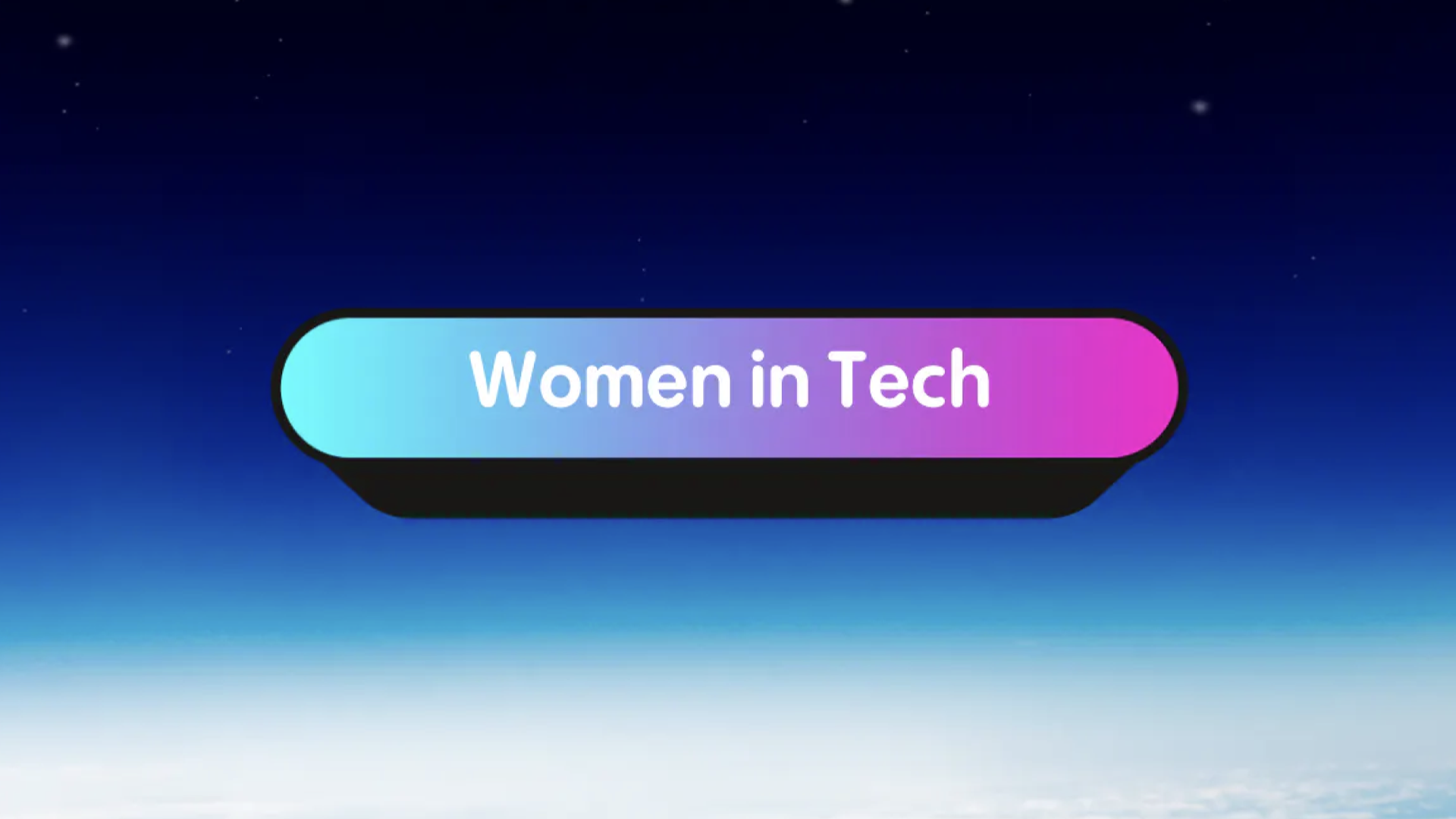 By Lena Grundhoefer: Founder and CEO of ZEITG3IST, a globally-renown strategy and digital marketing agency.
Women are underrepresented in the tech industry, holding less than a third of computer and mathematical occupations. It's only getting worse with the rise of automation and artificial intelligence, as a new McKinsey Global Institute report found women are 1.5x times more likely to be impacted by generative AI in their work. As a woman working with clients in tech, it can often feel isolating.
Companies like Amazon developed AI hiring bots to screen applicants, and, despite being proven to favor male applicants, they are still in use. Not only that, but women were also disproportionately impacted by recent big tech layoffs. Axios and Layoffs.fyi found that 45% of 3,404 workers confirmed laid off from tech employers between October 2022 and June 2023 were women, despite companies like Meta having 63% male workers in their workforce. These layoffs also focused largely on departments like Human Resources, which is nearly 73% female.
Web3 does get better. Some organizations like Boy's Club, SheFi, and Surge do an amazing job combatting this by onboarding, retaining, and curating female-oriented events to onboard more women into the ecosystem. This sector still inherits the same Web2 bias though.
Boss Babes surveyed Gen Z about Web3 and found young women were 36% more likely to lack any formal education about the sector. Boston Consulting Group partnered with People of Crypto Lab to find only 13% of Web3 startups include a female founder, and only 3% of those were all-female founding teams. 
All-male founding teams in Web3 raised an average of nearly $30 million each, compared to only $8 million for the all-female teams.
---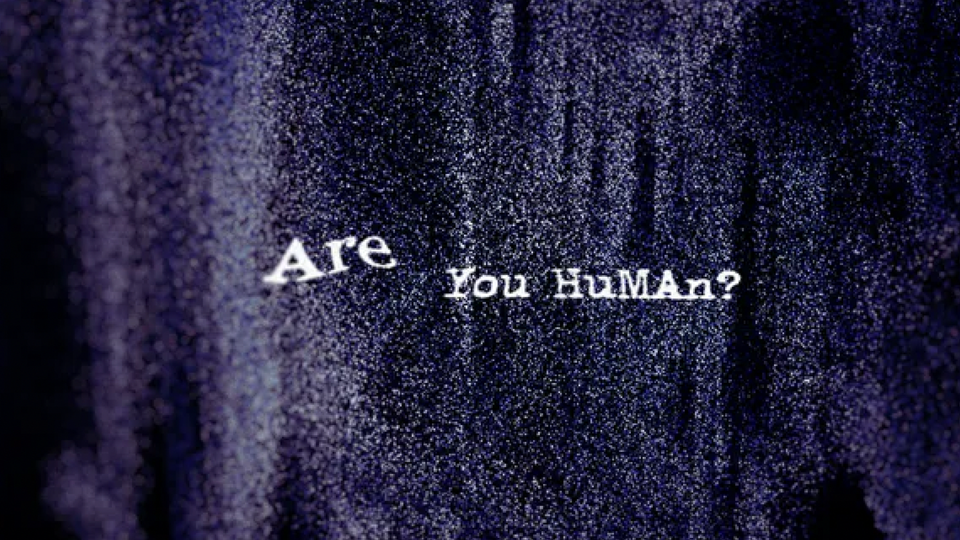 By Alejandro "Kairon", Arango: Web3 Content Creator, Strategist, and Marketer
Ever been stopped by a website and asked to prove you're not a robot? You know, those little tests where you're asked to pick out all the buses or decipher squiggly letters.
There's something much deeper to these "Captcha moments" than meets the eye. It's a simple task, but a game-changer when you realize what's happening behind the veil.
A (pretty accepted) urban legend out there says that whenever you correctly identify a bus or a fire hydrant, you're helping train models like DALL-E and Stable Diffusion. You're giving them the data to recognize patterns and differentiate between a bus and "not-a-bus." And you're doing it without realizing it.
Regardless of whether this urban legend is actually true or not, what Google does with character and image recognition models through reCAPTCHA is nothing short of a masterclass in the power that lies behind a million simple actions. These data-collection moments make a real difference when it comes to getting any product market-ready.
I wonder if there's some sort of public and tamper-proof database out there, somewhere, anyone could pull from and use to give it their own twist…
---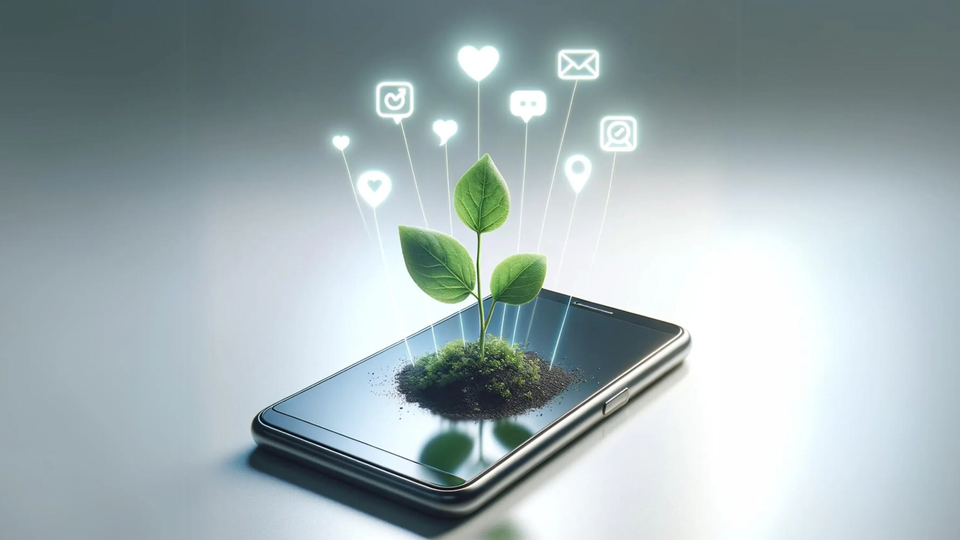 By Dan Rodman: CEO of CoUnity, an agency connecting brands with community.
The internet is getting busier. The digital world is becoming crowded with increasing online ads, content, and clicks fighting for your attention! Like a vast digital city where countless billboards are popping up in more places than you thought possible, highway traffic is growing, and vehicles are driving faster than ever before.
I love a well-worn cliché, and the conversation around acquiring a new customer costs more than retaining an existing one is currently more valid than ever. Recent studies show that on average (with variations by industry), it's approximately 5 to 7 times more costly to acquire a new customer than it is to keep an existing one.
So, let's get our head on straight, distraction-free, and show a little more love for the customers we've got. Don't get me wrong fueling business growth and getting more market penetration from acquisition is important. It is not a matter of either, or - it is about making the right decision on the balance of focus. And currently, the scales seem out of wack to me. Here's some research to back it up...Only 40% of companies and 30% of agencies have an equal focus on acquisition and retention.  

Keeping customers engaged with your business is an area where you are leaving money on the table.
In a recent study analyzing Customer Lifetime Value by Frederick Reichheld of Bain & Company (the inventor of the net promoter score), we see that increasing customer retention rates by 5% increases profits by 25% to 95%. Let's pull the clutch in and rev-match the engine with these companies to see how they address it.
---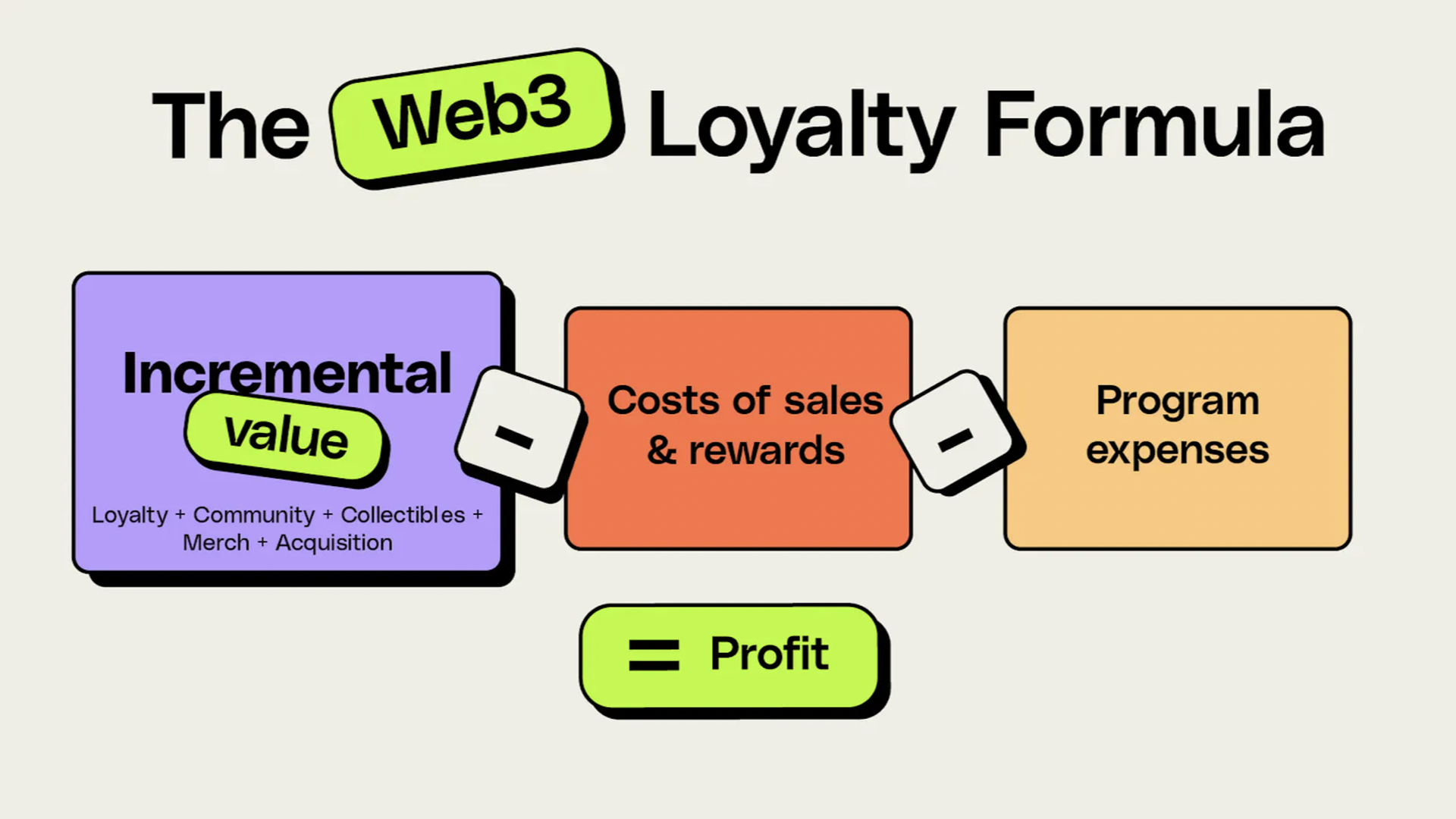 By Connor Kelly: Co-founder and CEO of Flaunt, a web3 loyalty platform for brands.
If you are an innovative brand, you are already evaluating web3 loyalty. You can get customers excited, cultivate community, and create a future-proofed, partnership machine to drive long-term revenue.
Understanding the levers that drive returns is critical to any marketing investment, and web3 is no exception. The web3 playbook has evolved significantly from "selling NFTs" towards using collectibles and community to level-up your loyalty strategy. 
The ROI formula framework is broken down into the same major components that you would use to evaluate the ROI of a traditional loyalty program:
Incremental value

Incremental costs of sales

Variable benefits & rewards expenses

Program expenses

= Incremental profits
How it's different
The differences exist in the composition of these buckets. Web3 loyalty drives more value from (1) organic marketing, (2) customer acquisition and (3) revenue from superfans.
This is why the ownership of web3 initiatives varies brand to brand. It typically straddles the loyalty, brand, social and paid advertising teams. Web3 loyalty programs are not just retention efforts, but acquisition and brand awareness efforts.

Let's dive into the different line items.
---
That's a wrap!
Thank you to all of our contributors. Your contributions to JUMP and the web3 ecosystem are brilliant on so many levels. Keep up the great work!